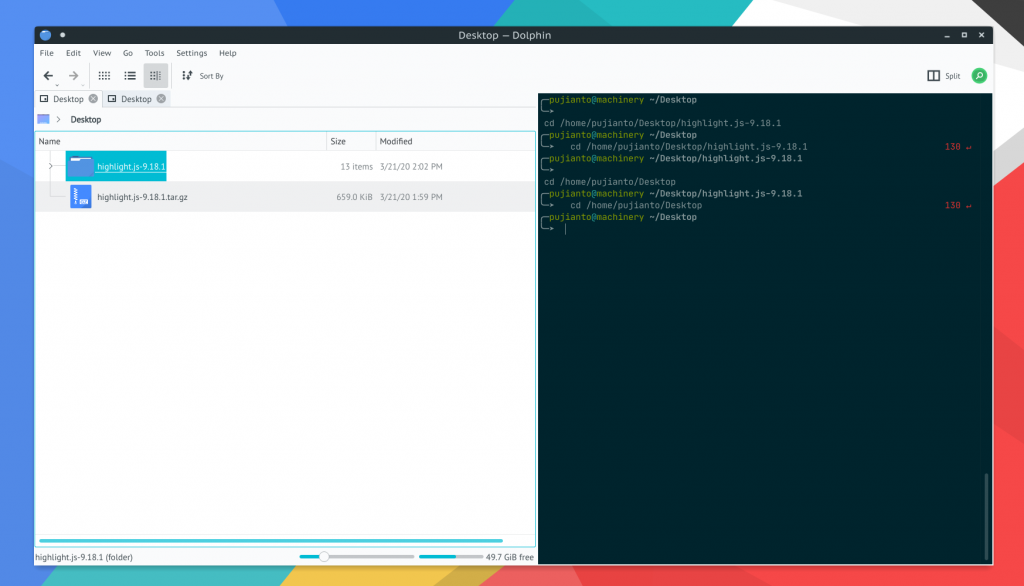 Dolphin is a lightweight file manager that included in the KDE application bundle. Despite a lightweight program, Dolphin offers rich features that will help you to organize files such as:
Navigation (or breadcrumb) bar for URLs, allowing you to quickly navigate through the hierarchy of files and folders.
Supports several different kinds of view styles and properties and allows you to configure the view exactly how you want it.
Split view, allowing you to easily copy or move files between locations.
Additional information and shortcuts are available as dock-able panels, allowing you to move them around freely and display exactly what you want.
Multiple tab support
Informational dialogues are displayed in an unobtrusive way.
Undo/redo support
Transparent network access through the KIO system.
Dolphin also well integrated with Konsole, a terminal emulator for KDE desktop environment. You can show/hide the Konsole widget in Dolphin by pressing the F4 key in your keyboard.
The default Konsole widget location is on the bottom side of the Dolphin file manager. However, I prefer to place the Konsole widget on the right side of the folder/file list. After a bit of a workaround and fiddling with the setting, here is the step how to move the Konsole widget to the right side in Dolphin.
Click View > Show Panels > Unlock Panels. press F4 in your keyboard if Konsole is not visible yet.
Drag your Konsole widget to the right side.
It will aligned with your folder/file list. Click View > Show Panels > Lock Panels to make your widget not movable.
For better explanation, I had created a GIF on how to move your Konsole to right side below.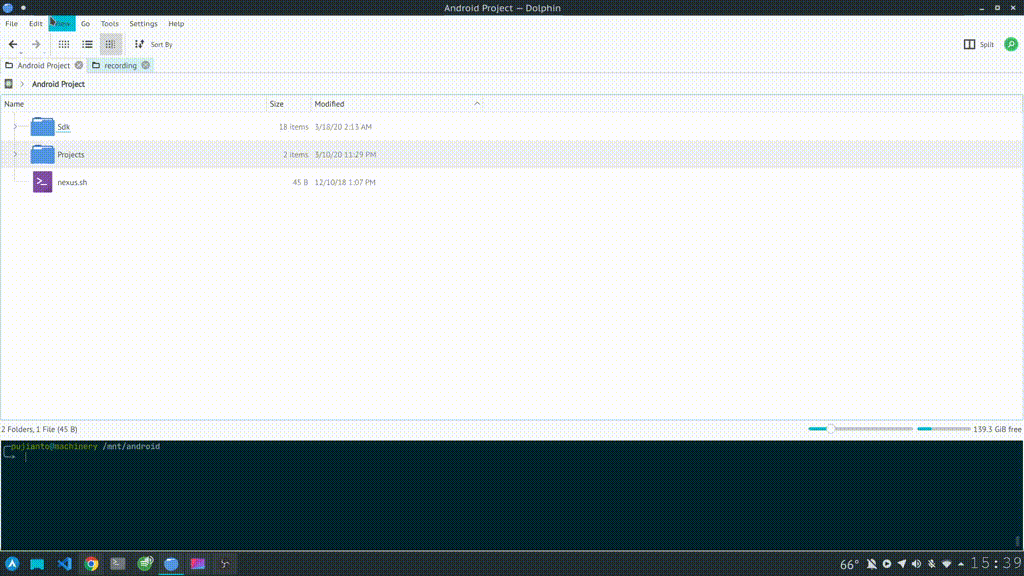 Dolphin homepage: https://kde.org/applications/system/org.kde.dolphin
Konsole homepage: https://konsole.kde.org/